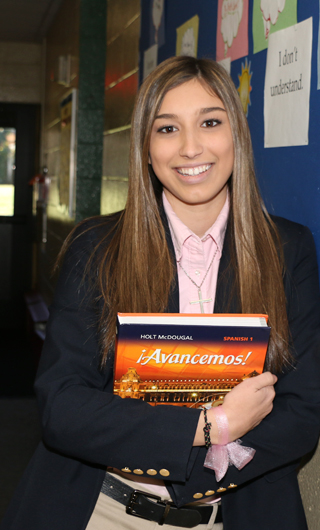 Our Program
The Glenholme School is an independent, co-educational special needs boarding and day school for young people, ages ten to twenty one in middle school, high school, postgraduate, transitional living for career development. The positive atmosphere provides guidance for students with special needs to achieve competent social and academic levels. Our comprehensive learning environment supports the success of students with Asperger's, Autism Spectrum Disorder, High Functioning Autism,  ADHD, OCD, Tourette's, depression, anxiety and various learning differences.
Services include:
Multimedia-Based Curriculum
Executive Functioning Skills Development
Positive Behavior Intervention Supports
Social Skill Development 
Applied Behavior Analysis
Animal Assisted Therapy
Self-Discipline Strategies
Relationship Mentoring
Character Development
Career Exploration
Social Coaching
At The Glenholme School each student has a school issued laptop that does have Internet access. The laptop is used primarily for academics.
Our students do not have access to any social media platforms.
Devereux's Glenholme School receives special recognition from U.S. Sen. Blumenthal
Devereux Advanced Behavioral Health Connecticut – The Glenholme School was awarded a certificate of special recognition for excellence in the field of special education by U.S. Sen. Richard Blumenthal, who called the school "a treasure, not only for Connecticut, but for our entire country and beyond."
 Glenholme School Executive Director Noah Noyes, accompanied by colleagues James Masullo, Robert Fappiano, and Michael Cipriani accepted the award on behalf of the entire Glenholme School community in May during a ceremony in Bridgeport.
"What an incredible honor! I want to thank Sen. Blumenthal for recognizing our hard work, commitment and dedication to helping our students reach their full and unique potential," said Noyes. "I also want to thank our students, their families and our talented staff for their many contributions – this award is shared equally among them."
 Words of praise
During the ceremony, Sen. Blumenthal praised the Washington, Conn.-based special needs boarding and day school for striving to meets its students' individual needs.
 "By preparing students for college and career opportunities, The Glenholme School helps level the playing field for young people with special needs," Sen. Blumenthal noted. "The Glenholme School unlocks human potential, and enables young people to reach their goals and dreams."
Noyes added, "We have a lot to be proud of at The Glenholme School. This recognition serves as a powerful reminder of the positive impact we strive to achieve on a daily basis, by helping our youth develop and nurture new skills and by providing meaningful opportunities for their success."
The Glenholme School serves students with high-functioning autism spectrum disorders, attention-deficit/hyperactivity disorder, obsessive-compulsive disorder, Tourette syndrome, depression, anxiety and other learning differences.
"My daughter has started on her next chapter, and, I wanted to take this opportunity to thank you and the staff at Glenholme for all your hard and dedicated efforts over these last few years.
She has come a long way, and, I know that you all have a lot to do with it.
Please let me know if there is anything I can do in the future for you."
~ Parent Testimonial
Glenholme 5K Run for Autism!
Sun, Nov 14, 2021, 10:00 a.m.