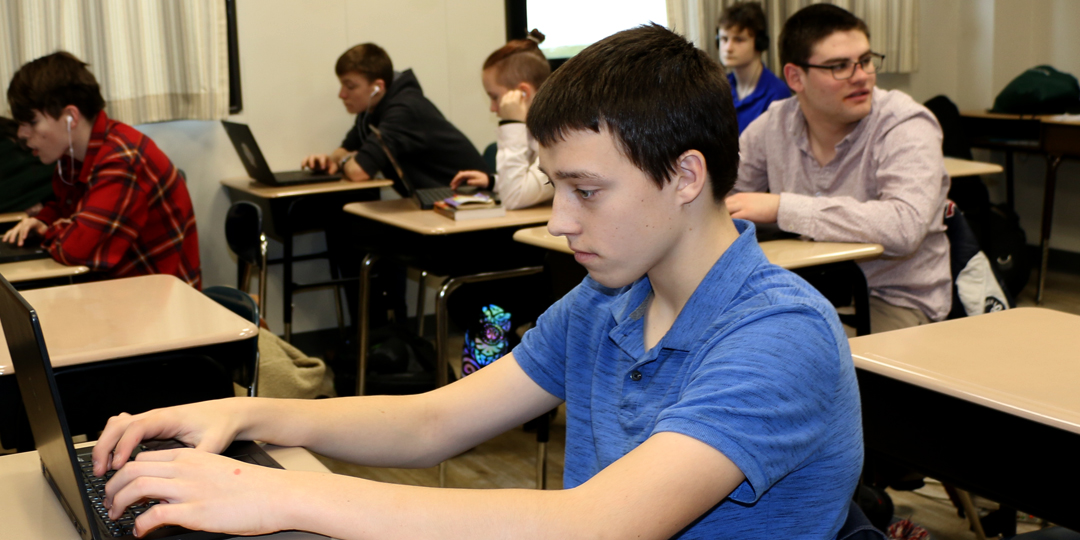 Glenholme takes an individualized approach to academics based on the needs of each student. Class placement is based on one's academic abilities and each student is provided with a customized schedule. Most students do come to Glenholme with an Individualized Education Plan (IEP) and they are provided the supports and accommodations necessary for success.
Classroom instructors either have a degree in special education or are certified to teach their subject areas. The school environment is far more than just educational instruction. Students learn to advocate for themselves and to manage and move past their frustrations that in the past led to school anxiety and  school refusal.
Courses in College and Career Readiness help juniors and seniors prepare for life after Glenholme. Our guidance department also assists students in determining the right post-secondary program, whether it be a community college, four-year university or a career choice.
The Glenholme School is accredited by the Connecticut state Department of Education and the New England Association of Schools and Colleges (NEASC).