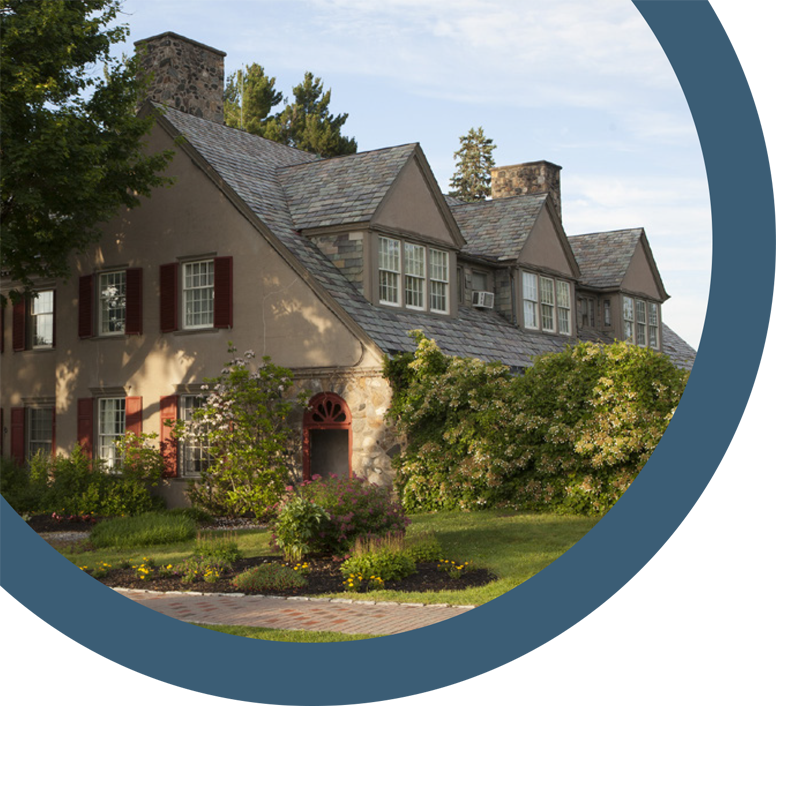 A TRADITION OF
LEARNING EXCELLENCE
Devereux Advanced Behavioral Health – The Glenholme School is a specialized, independent and co-educational boarding and day school for students, ages 10-21, in grades 5-12, living with social, emotional and/or academic differences.
Located on 110 acres of beautiful countryside in the foothills of the Berkshire Mountains, just two hours from New York City, The Glenholme School is the education provider of choice – and one of the most respected special needs programs in the United States – for students from around the world.
Diagnoses served: High-functioning autism spectrum disorder, attention-deficit/hyperactivity disorder, depression, anxiety, obsessive-compulsive disorder and various learning differences.
Since 1968, our year-round therapeutic program and exceptional learning environment has been helping youth achieve greater independence by strengthening social, executive function and life skills. We offer a comprehensive curriculum for students of all ability levels. Students' academic success is reinforced by after-school enrichment programs providing a broad selection of extracurricular and instructional activities to support student development and help them realize their personal strengths, talents and abilities.
Our goal: Prepare graduates for continued education in traditional schools, boarding schools, colleges and universities. We are proud to report that 100% of students who apply to college or post-secondary programs are accepted.
We also offer a transitional program for high school graduates, where young adults may attend a community college or secure a part-time job or internship, while receiving the therapeutic support necessary for independent living.
The Glenholme School is accredited by the CT Department of Education and the New England Association of Schools and Colleges (NEASC).
ACADEMIC & CLINICAL APPROACHES

Through our fully-accredited and diploma-granting program, academic life at The Glenholme School provides an inspirational atmosphere designed to complement and challenge each young person's strengths and abilities.
 Methods of instruction: Customized instruction and small class sizes use diverse approaches and curricula designed to match each student's unique needs and meet course work requirements.
Clinical care: We take an individualized approach to treatment, utilizing: Positive Behavioral Interventions and Supports, Applied Behavior Analysis, Trauma-informed Care, Cognitive Behavior Therapy, Dialectical Behavior Therapy.
Skill development: Critical thinking, executive functioning, organization, creative problem-solving, cooperative learning and positive self-advocacy.
ENRICHMENT OFFERINGS

We focus on the whole experience, learning to live and thrive with others, being an integral part of a learning community through the wealth of program offerings each day.
Center for the Arts: Artistic expression is embraced, respected and nurtured through dance, acting, improv, directing, music/voice lessons, sound/lighting and chorus.
Extracurricular activities: Student government, recording studio, robotics, go karts, Frisbee golf, Lego center, swimming, yoga, tennis, culinary, community service, film making, astronomy.
Equestrian program: Provides students an opportunity to learn to ride and help care for horses.