Engaging Students With

Music
By William Toy | Music Teacher Devereux Glenholme School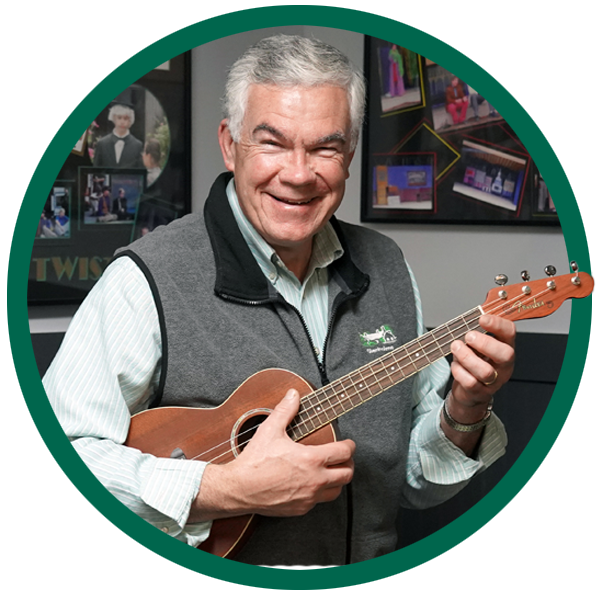 For the past twenty years, I have had the honor of teaching music at the Devereux Glenholme School in Washington. I say an honor because I have witnessed firsthand the profound positive affect music has had on students who may struggle with anxiety or depression. Music has provided the catalyst to change their mindset, to change their lives and to continue their passion after graduation.
Seeing students engaged and connected to a lecture or song or the playing of an instrument is incredibly fulfilling. Students come to music class at all different levels of knowledge and skill. Some may have previously attended a general music class, participated in musical ensembles or played an instrument, while others may be completely new to these activities. Everyone finds their own connection.
Perhaps the best way to explain music's power is through a recent televised performance of Handel's "Hallelujah Chorus," which ends with the credit, "Life's Better with Music." So true.
Today, students have more options than ever to connect with music-thanks to-music apps, computers and the daily use of the Smart Board in the classroom. In these ways, students get to see firsthand how music brings together individuals, communities, countries, and the world.
I see teaching as a two-way street. The students learn from me as much as I learn from them. There are so many genres of music and students are always introducing me to new artists and songs. Being mindful of the content and message of a song can also be a teaching moment but the sky is truly the limit because of the diversity of musical styles whether it be opera, jazz, rock, classical, country or hip-hop.
At Glenholme, teaching goes beyond the classroom. There have been field trips to tour and attend concerts at Carnegie Hall, Broadway, and to meet professional musicians and performers. An experience that stands out is when eight Glenholme students got to play their recorders at Carnegie Hall, along with other students from the New England and New York region including members of St. Luke's Orchestra.
Students have also assisted with a college choir practice and have attended college choral and instrumental performances. Students have also sung the national anthem at sporting events thanks to Glenholme's connections with the University of Hartford, Western Connecticut State University, Central Connecticut State University, and Columbia University.
Student involvement in school plays, concerts and talent shows help strengthen self-esteem and confidence and brings to life what students have learned in the classroom. Attending music class truly brings it all together!
Music comes to life differently for each individual, whether it be by learning to read music, singing, playing instruments or helping others record their music. Glenholme students have enjoyed playing a variety of instruments such as the piano, guitar, electric keyboards, ukulele, hand drums, xylophone, tone chimes and Boom Whackers.
Parents frequently remark that they never imagined their child would take part in or even perform in front of their peers in a classroom, much less on stage! Music builds that confidence and increases selfesteem. I've been lucky to witness that growth and enthusiasm in young people for the past twenty years.